Novasecta's Managing Partner, John Rountree was asked by Bloomberg to comment on the most recent development for Actelion, that it "has entered into exclusive negotiations with Johnson & Johnson regarding a possible strategic transaction". He said that J&J, of all the big pharmas, is the best one for Actelion, as it would give the Swiss company access to the U.S. capital market and may allow Actelion to maintain at least some independence. John added that J&J perhaps might be more hands off than some other potential acquirers. To view the full article, click here.
John Rountree provided his earlier thoughts to the Financial Times, a major UK financial newspaper, on the initial potential Actelion takeover by J&J. Amidst reports of Actelion fighting to keep its independence in the proposed deal, John said that "there is still a great deal of value in remaining independent, but they could do a deal in the way that Roche and Genentech [the $47bn deal in 2009] have done. It could be win-win." To view the full article, click here.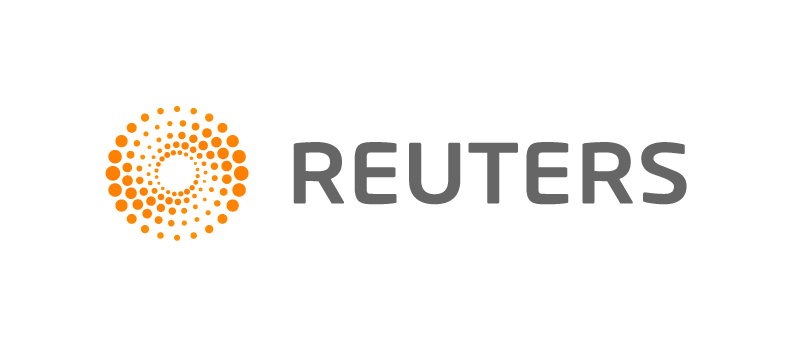 John was also quoted in a Reuters article discussing J&J's attempted takeover of Actelion. In the article, John states that "a structured transaction allowing Actelion to benefit from J&J's scale without losing its independence could work for both sides." He goes on to mention that "one option might be for J&J to mimic Roche, which bought 60 percent of Genentech in 1990, leaving it to operate independently, before acquiring the rest of the biotech in 2009."
Interestingly, Actelion tied for third in the MidPharma performance rankings in Novasecta's 2016 European MidPharma Report, perhaps foreshadowing its appeal as a takeover target.
For a more general take on partnerships versus M&A in the pharmaceutical industry, click here.

John's thoughts were also reported in a Pharma Letter article, which can be read below:
Since Swiss biotech Actelion (SIX: ATLN) confirmed that it was the subject of a takeover bid by US health care giant Johnson & Johnson (NYS JNJ) on Friday, the eyes of the pharma world have been firmly fixed on the Basel­-based company.
Shares in Actelion rocketed by an initial 17% on the news on Friday, and on Tuesday they surged up a further 10% to close at 209 Swiss francs, just off a record high, following news of a higher offer, which was reported by Reuters.
Actelion apparently prefers a deal which would see it combine with part of J&J while remaining an independent company, though the US firm favors a takeover and its stance would appear to be confirmed by the higher bid reports.
Despite the reported resistance from Actelion, it might be the company that gains more from the two out of a takeover, said John Rountree, director of pharma strategy specialists Novasecta.
Mr Rountree said that the temptation to over­pay for successful companies was one of the impacts of the new era of cheap capital since the financial crash.
"The prices pharma companies are paying for research and development (R&D) assets and for companies with R&D assets have been rising of late," he said. "This will mostly benefit the shareholders of companies that are acquired rather than vice versa.
"Actelion's founders including chief executive Jean Paul Clozel and his wife Martine are right to be exploring ways to monetize their share in a frothy market for pharma acquisitions. If they can manage this while retaining independence, they will do well."
Mr Rountree described Actelion as a highly successful 'mid pharma' that has benefited from its independence and focus.
"Unlike many bigger pharma companies it has developed and commercialized its own portfolio rather than resorted to buying it from biotechs or other pharma companies when the pipeline was empty.
"European mid pharmas have been outperforming big pharma on many dimensions, so it is not surprising that big pharma want to acquire them."
Not many such European mid pharma companies are available to be acquired – except possibly at astronomical prices – because of foundation or family ownership and control, with Netherlands­-incorporated drugmaker Mylan (Nasdaq: MYL), for example, paying twice the pre­-deal share price for Meda, a European mid pharma previously with major shareholding held by the Olsson family, to acquire it earlier this year.
If Actelion were to be acquired, Mr Rountree said that J&J would be the 'least worst' big pharma company to take it over.
"J&J has a relatively decentralized and diverse business model that copes better with diverse companies than the likes of Pfizer (NYSE: PFE)," he explained. "A structured transaction allowing Actelion to benefit from J&J's scale without losing its independence is more likely to create value for both parties than an outright acquisition.
"The story of Roche­-Genentech, where Roche (ROG: SIX) took 60% of Genentech in 1990, left it to be more or less independent, then the rest of the shares 19 years later, is a helpful precedent, particularly as many of the Actelion executives are ex­-Roche."
Uncertainty over the deal continued to affect Actelion's share price on Wednesday. It had dropped by 2.6% to 203.50 Swiss francs by lunchtime.